The Essential Guide to Personal Injury Trial Law: Everything You Need to Know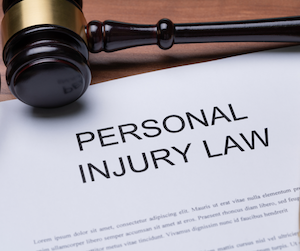 When an individual suffers a personal injury, the effects can be devastating and far-reaching. From mounting medical bills to physical and emotional pain, the aftermath can be overwhelming. In these difficult times, personal injury trial law serves as a beacon of hope for those seeking justice and fair compensation for their losses.
Personal injury trial law primarily focuses on litigation and court proceedings related to personal injury claims. This branch of law is specifically designed to protect the rights of individuals who have been injured due to the negligence, recklessness, or intentional actions of another party. Whether it is a car accident, slip and fall incident, medical malpractice, or any other form of personal injury, trial lawyers specialize in navigating the legal complexities of these cases.
One of the first steps in pursuing a personal injury trial is understanding the legal framework. In Texas, for instance, it is crucial to be aware of the statutes of limitations, which set a time limit within which a lawsuit can be filed. These limitations vary depending on the type of claim, making it essential to consult with a personal injury attorney promptly to ensure compliance.
In a personal injury trial, the burden of proof lies with the injured person's legal representation. The attorney must gather extensive evidence to support the claim, including police reports, medical records, and witness testimonies. This evidence will be crucial in establishing the fault of the responsible party and showing the extent of the injuries incurred.
The goal of a personal injury trial is to obtain financial compensation for the injured party. This compensation may cover various expenses, including medical care, rehabilitative treatment, lost wages, and property damage. Additionally, the injured person may be entitled to non-economic damages, such as compensation for pain and suffering, emotional distress, and loss of quality of life.
In some cases, where the responsible party's actions are deemed particularly egregious, punitive damages may also be awarded. These damages go beyond compensating the injured party and serve as a form of punishment for the negligent party, discouraging such behavior in the future.
To ensure a fair settlement or judgment, it is crucial to have experienced personal injury attorneys by your side. These legal professionals possess the necessary knowledge, expertise, and resources to build a strong case based on the evidence and applicable laws. With their guidance, injured individuals can navigate the complex legal process with confidence, knowing that their rights and interests are being protected.
For those residing in Texas, whether in San Antonio or elsewhere, personal injury trial lawyers who specialize in various types of claims, such as truck accidents, defective products, or wrongful death cases, can provide the necessary legal representation. They understand the local laws, have extensive experience dealing with insurance companies and negligent parties, and can fight for the maximum compensation their clients deserve.
In conclusion, personal injury trial law plays a crucial role in seeking justice and obtaining fair compensation for the injured. By understanding the legal framework, gathering compelling evidence, and enlisting the help of experienced personal injury attorneys, injured individuals can navigate the complex legal system with confidence. Through personal injury trials, they can hold the responsible parties accountable for their actions and ensure that their rights and interests are protected.
The Board Certified Difference is in Personal Injury Trial Law.
When it comes to personal injury trial law, one aspect that sets certain attorneys apart is being board-certified. Board certification is a significant accomplishment in the legal field and demonstrates a high level of expertise and dedication to a specific area of law, such as personal injury trial law.
Obtaining board certification requires an attorney to pass rigorous testing and meet stringent criteria set forth by the board-certifying organization. In the case of personal injury trial law, this may include demonstrating substantial experience in handling personal injury cases, completing a specific number of trials, and receiving favorable evaluations from judges and fellow attorneys.
By choosing a board-certified attorney in personal injury trial law, injured individuals can have confidence in their legal representation. These attorneys have not only undergone a comprehensive evaluation process but have also demonstrated their commitment to staying updated on the latest laws, trends, and strategies within their field. This ensures that they are equipped with the knowledge and skills necessary to navigate complex personal injury cases effectively.
Another advantage of hiring a board-certified attorney in personal injury trial law is their credibility. Board certification serves as an endorsement from the legal community and indicates that the attorney has achieved a certain level of excellence in their practice. Insurance companies, defense attorneys, and even judges may view board certification as a sign of seriousness and competence, which can potentially strengthen the injured individual's case.
Furthermore, being represented by a board-certified attorney may provide leverage during settlement negotiations or in the courtroom. Opposing parties may recognize the expertise and reputation associated with board certification and be more willing to negotiate fair compensation rather than risk going up against a skilled attorney.
Ultimately, the difference that board certification makes in personal injury trial law is immense. It signifies a higher level of knowledge, skill, and dedication to one's clients. By choosing a board-certified attorney, injured individuals can have peace of mind that their case is in capable hands and that they have the best chance of obtaining the fair and just compensation they deserve.
Get Help from an Experienced Personal Injury Lawyer in Texas
An experienced personal injury lawyer in Harris County, Galveston County, Fort Bend County, Montgomery County, Brazoria County, Houston, Sugar Land, Missouri City, and Stafford, Texas at Thornton Esquire Law Group, PLLC will take over the case from the very beginning and make sure that you receive fair compensation for your injuries. A personal injury lawyer will help you recover medical expenses, lost wages, pain and suffering, and other losses due to the accident. Contact us today for a free consultation.