The Importance of Being First: Who Should File for Divorce in Texas?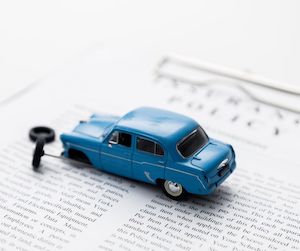 Legally speaking, it does not matter who files for divorce first in the state of Texas. However, there are still advantages to one spouse filing before the other. Making the decision to file for a divorce can be difficult, and it's important for those considering a may or have already started the process to understand their rights and options.
There are many considerations and implications that could be affected depending on which spouse files first, ranging from property division to spousal support to child custody. These matters should be weighed out carefully before deciding on who makes the initial move when seeking a legal dissolution of marriage. People should also take into consideration how their action might affect themselves and their children as they go through this complex process as well.
So, how Exactly Does Someone "File For Divorce" in Texas?
Filing for divorce in Texas is relatively straightforward. The first step a spouse would take is to submit an "original petition for divorce" to the clerk's office in the county where both parties reside. This document should include basic information such as the full legal names of the spouses, statements regarding their marriage, and an agreement that a divorce is sought by the Petitioner. Once filed, the Process will be assigned a case number and a judge will be appointed to hear it. When people say they have "filed for divorce," this is referring to submitting this petition to the court.
Following submitting this original petition, there are additional steps that need to be taken in order to proceed with a Texas divorce. Usually, this involves filing other documents with the court such as financial declarations and outlines of child custody arrangements if applicable. In addition, certain deadlines must be met throughout the process to ensure that progress is being made toward reaching a final decision on all issues related to the filing. It is important to have an understanding of all requirements both from an administrative and legal standpoint before proceeding with a divorce filing in Texas.
Is it Better to File for Divorce First?
Filing for divorce first in Texas can be beneficial for a variety of reasons. One key advantage is that the petitioner can choose where to file the case, as long as they or their spouse have lived in the county for at least 90 days prior to filing. This could be an important consideration if the parties live in different counties and the petitioner may prefer to have proceedings occur closer to his or her own residence. Having control over the court venue can help reduce travel costs associated with attending hearings, depositions, and settlement conferences.
Another potential benefit of filing first is timing. In some cases, reaching a mutually agreeable settlement prior to trial may be easier if one party has already taken legal action. For example, once legal counsel has been retained by both parties and necessary steps are underway, it may incentivize both parties to cooperate more readily toward compromise than when there is still no progress made on initiating a divorce petition. Filing first allows one party to take advantage of these opportunities before their spouse does so.
What are the disadvantages of filing for divorce first?
When it comes to filing for divorce first, there are a few potential drawbacks that must be considered. Firstly, the one who files will have to pay the initial filing fee which is generally around $300-400. This cost can be quite expensive depending on the person's financial situation and can create additional financial strain during an already stressful time. Additionally, the process of serving the notice usually needs to be done by someone other than the petitioner so that means you would need to pay for a third-party service in order for it to get delivered properly.
Filing for divorce first may also make a very volatile situation even more unstable as it asserts dominance and control over the relationship dynamics making court proceedings lengthier and more difficult if both parties are battling out of spite or revenge. In addition, if the paternity/maternity of any children is contested this would complicate matters further as testing would need to occur in order to determine which parent has legal rights over the child or children involved. Therefore, it is important that a person consider these possible disadvantages before deciding to file for divorce first.
Talk to a Lawyer
An experienced divorce attorney in Harris County, Galveston County, Fort Bend County, Montgomery County, Brazoria County, Houston, Sugar Land, Missouri City, and Stafford, Texas at Thornton Esquire Law Group, PLLC, can provide guidance and offer advice throughout the entire process.Contact ustoday at www.thorntonesquirelawgroup.com for a free consultation.