The Silver Lining: The Positives of Divorce for Children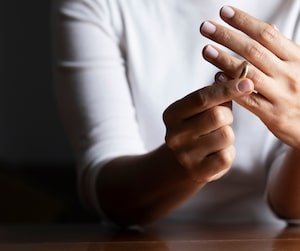 Divorce is often seen as a challenging and emotionally charged event, especially when children are involved. However, it's essential to recognize that amidst the difficulties, there can be positive outcomes for children as well. In this post, we will explore some of the potential benefits that can arise when parents choose to separate and divorce.
1. Reduced Conflict and Tension
In a strained marriage, constant conflict and tension can negatively impact children's emotional well-being. Divorce can provide a chance for a more peaceful environment, where children are shielded from ongoing arguments and toxic dynamics. This newfound calmness can foster a healthier and happier atmosphere for children to thrive.
2. Improved Co-Parenting
Divorce can motivate parents to prioritize effective co-parenting, leading to better communication and collaboration. When two parents are no longer together, they often develop a more structured and cooperative approach to raising their children. This cooperative co-parenting style can provide stability and consistency, allowing children to feel supported and loved by both parents.
3. Personal Growth and Role Modeling
Divorce can be a catalyst for personal growth and self-reflection. As parents navigate through the challenges of separation, they learn valuable life lessons and develop resilience. By demonstrating this resilience to their children, parents can serve as positive role models, teaching them the importance of adaptability, problem-solving, and emotional well-being.
4. Individual Attention and Stronger Bonds
Divorce can lead to more one-on-one time with each parent. With shared custody or visitation arrangements, children often experience increased individual attention and quality time with each parent. This focused interaction can deepen the parent-child bond and create space for open communication, fostering a stronger and more meaningful relationship.
5. Independence and Adaptability
Children of divorced parents often develop a greater sense of independence and adaptability. They learn to navigate two different households, adapt to new routines, and develop essential life skills at an earlier age. These experiences can equip them with resilience, flexibility, and the ability to embrace change in the future.
Conclusion
While divorce can be a challenging process, it's crucial to acknowledge the potential positives it can bring to children's lives. Reduced conflict, improved co-parenting, personal growth, strengthened bonds, and enhanced independence are just a few of the benefits that can arise from divorce. By focusing on the well-being of the children and embracing the opportunities for growth, parents can help their children navigate this transition with resilience and optimism.
An experienced family law attorney in Harris County, Galveston County, Fort Bend County, Montgomery County, Brazoria County, Houston, Sugar Land, Missouri City, and Stafford, Texas at Thornton Esquire Law Group, PLLC, can help you explain and navigate the entire case process. Contact us today for a free consultation.