Uncontested Divorce: Everything You Need to Know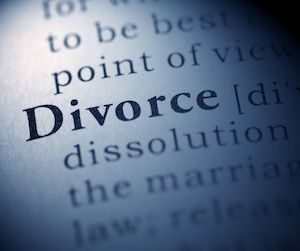 In order to obtain an uncontested divorce, both parties must agree to a divorce settlement that addresses the legal issues associated with ending their marriage such as custody, visitation, support, alimony payments, division of marital property, debts, and the legal grounds for divorce. The agreement must also be fair and equitable so it can be approved by a judge before signing the final divorce decree or judgment. It is important for both parties involved to make sure they are in agreement on these points before moving forward with the process.
The advantages of having an uncontested divorce include avoiding often expensive and emotionally draining court proceedings that can drag on for months or years. Once a mutual agreement is reached on all aspects of the settlement, it can save time and money that would otherwise have been spent litigating each issue in court. Moreover, having the flexibility to tailor the agreement according to individual needs may help ease some of the stress caused by ending a marriage. Despite its benefits however, it is important to remember that both parties still need to be willing to negotiate in good faith and come up with terms everyone can accept prior to entering into an uncontested divorce settlement.
Is it Possible for a Divorce That was Initially Disputed to Become Uncontested?
A contested divorce is one in which a couple has not yet agreed on all the terms of their split prior to filing the legal paperwork. This can include things like child custody and support, spousal maintenance, and division of assets and debts. The court will then require each side to present evidence in order to make decisions about those items, which often takes time and money.
Fortunately, with the help of lawyers or mediators, many couples who start out with a contested divorce are able to come to an agreement before it has to go to trial. After they have reached this consensus on all the disputed issues, their case is considered uncontested, even though it originally started as a contested divorce. But unlike an "out-of-court" uncontested divorce where they initially agree on everything prior to filing paperwork, a "court" uncontested divorce requires them to provide evidence when applicable as part of the agreement process. This means that it may take longer than an out-of-court settlement for the court proceedings to be finalized — usually several months — but it does allow couples to save time and expense compared with what could have been if their separate had gone through litigation.
What's the Difference Between an Uncontested Divorce and a Simple or Simplified Divorce?
An uncontested divorce is when both parties agree on the division of marital assets, child custody and support, and other issues related to the dissolution of the marriage. It can also be referred to as "divorce by mutual consent" in some states or courts. Uncontested divorces are less expensive and time-consuming than contested divorces since they will not require litigation to resolve any disputes between parties. Additionally, some states have special streamlined procedures for getting an uncontested divorce with simplified names such as "simplified dissolution of marriage" or "summary dissolution' which save steps in the process by limiting the requirements for filing a divorce. These procedures are usually restricted to couples who do not have any minor children and have only been married for a short period of time with minimal assets between them.
Simple or simplified divorce differs from uncontested divorce because it does not require both parties to agree on all terms involved in the dissolution. A simplified divorce is often used when one spouse wishes to terminate the marriage without contesting anything or when one spouse cannot be located during divorce proceedings. This type of divorce can generally be completed faster than an uncontested divorce due to its lack of mediation and resolution.
Is an Uncontested Divorce a Practical Choice for Couples With Dependents or Substantial Financial Holdings?
Having a divorce with children or substantial assets can be more complicated than other uncontested divorces. It is important for couples with kids to ensure that the well-being of the children is taken into consideration when discussing the issue of custody and visitation rights. It's also essential for each partner to be familiar with their mutual obligations and responsibilities before reaching an agreement that works for everyone involved. When it comes to finances, if both parties adhere to a fair agreement concerning any assets or debts, then an uncontested divorce can still be possible. However, it's especially important that each spouse takes the time to understand all the tax implications prior to signing any official documents.
When considering an uncontested divorce, sound communication between both spouses is crucial in order to come away with a successful outcome. Despite disagreements concerning marital issues, an amicable solution should remain at the forefront of all negotiations so that matters such as child support, alimony payments, and asset distribution are resolved quickly and without incident. Also, seeking legal advice during this process is advised since family attorneys specialize in providing guidance regarding one's options on how to resolve matters with their optimum benefit and the least amount of stress possible.
Talk to a Lawyer
An experienced divorce lawyer in Harris County, Galveston County, Fort Bend County, Montgomery County, Brazoria County, Houston, Sugar Land, Missouri City, and Stafford, Texas at Thornton Esquire Law Group, PLLC, can help you with your divorce case. Contact us today at www.thorntonesquirelawgroup.com for a free consultation.