Understanding Contested Divorce in Texas: What You Need to Know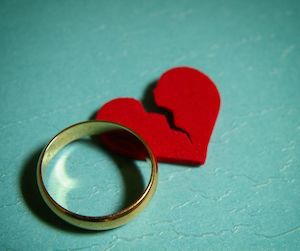 A contested divorce in Texas is an unfortunately common occurrence and can be considerably more challenging to navigate than an uncontested one. It is a type of divorce in which the spouses disagree on the terms surrounding their separation, such as matters of child custody, alimony, division of property, and the like. When going through this kind of process, it is highly recommended that each spouse hire a divorce lawyer who can represent them capably at trial.
The Texas court system provides steps for how to proceed if you're faced with a contested divorce case. The first step involves filing paperwork to initiate the suit in the county where one or both spouses currently reside. Once served with these documents, the other spouse must then answer within twenty days from when they were served. These steps often entail hiring legal assistance and attending a few hearings after the response has been filed so that the court may mediate a resolution between both parties. If no agreement can be reached in mediation sessions or arbitration meetings, proceedings will go to trial where a judge makes decisions about assets and parental issues according to state laws.
Filing and Serving Divorce Paperwork
To initiate a contested divorce in Texas, the first step is to submit an Original Petition for Divorce to the court in the relevant county. Any requests and reasons for the divorce must also be presented at this time, such as a temporary restraining order or an urgent hearing to settle child support arrangements. When all paperwork has been filed, the judge will review the documents and then sign off on it. At this point, your spouse will now be served with these documents, officially notifying them that they are being divorced. Generally speaking, after being served with divorce papers, most individuals quickly move on to hiring an experienced divorce attorney to help guide them through the proceedings.
Throughout this challenging process, it is important to remember that filing and serving divorce paperwork does not automatically mean a finalized divorce; both parties still need to reach a mutual agreement on everything, such as the division of property or custody arrangements for any children involved. As such, finding experienced legal representation can be beneficial in helping you to negotiate an appropriate settlement that meets everyone's needs. A qualified attorney will help ensure that all paperwork is properly addressed so you can focus more on resolving any disputes that may arise before the case goes to trial.
Temporary Orders Hearing
The temporary orders hearing is a critical part of the Texas contested divorce process. This hearing, which will be held before a judge, gives those involved the opportunity to present evidence and have witnesses testify in order to try and secure a favorable outcome; such as an arrangement for child support, or if applicable - a specific custody arrangement. This hearing offers an immediate solution that can help spouses maintain financial stability while undergoing legal proceedings.
Experienced lawyers are highly skilled at preparing clients for these important hearings and helping them get the results they want. Their counsel will provide competent guidance while helping you collect any necessary documentation that you may need to prove your case.
The Negotiation Stage
The negotiation stage is an important component of the contested divorce process. This stage offers an opportunity for couples to attempt a collaborative resolution to the issues surrounding their divorce in Texas, through a process known as mediation. During this period, those involved will sit in separate rooms, while an independent, unbiased mediation attorney acts as an intermediary between each party. During this stage, it allows both parties a space to voice their concerns and desired results of the divorce proceedings without having to face each other directly.
If couples are able to come to a successful agreement during negotiations, then the trial procedure becomes unnecessary. By working through mediation, individuals involved have more control over the outcome of the divorce, can save both time and money and spare themselves from enduring a drawn-out trial process that can sometimes escalate tension among those involved. Each couple will have different circumstances with varying degrees of complexity; however, negotiation remains a viable solution that everyone should consider before moving forward with any uncontested or contested divorce proceedings in Texas.
Going to Trial
Going to trial during a contested divorce can be daunting and overwhelming, but it is often necessary in order for both parties to get a decision on the issues they haven't been able to agree upon. During the trial, each side presents their case with evidence supporting the outcome they want. This may include things such as division of assets, child custody, or child support. It is essential to have a qualified divorce lawyer who will advocate tirelessly for your interests in court and ensure that your rights are respected throughout the proceedings.
You can find compassionate yet knowledgeable legal assistance when you are going through trial due to an inability to agree on certain points during mediation of your divorce case. With experienced attorneys dedicated to helping their clients reach their desired outcomes and meet their goals, this law firm can provide peace of mind by knowing you are working with qualified and experienced professionals who will fight for your interests.
Talk to a Lawyer
An experienced divorce attorney in Harris County, Galveston County, Fort Bend County, Montgomery County, Brazoria County, Houston, Sugar Land, Missouri City, and Stafford, Texas at Thornton Esquire Law Group, PLLC, can provide guidance and offer advice throughout the entire process.Contact ustoday at www.thorntonesquirelawgroup.com for a free consultation.