Understanding DNA Paternity Testing: How It Works and Why It's Important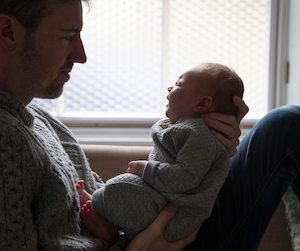 For those looking to take a DNA paternity test, the decision of which method and where to perform the test can be daunting. Fortunately, despite the large selection of options available, as long as the test is processed at a lab accredited by the American Association of Blood Banks (AABB), the accuracy of results won't dramatically vary between different testing sites and at-home kits.
The test selection will be determined by the intended outcome of the results. If you seek the peace of mind - such as for family planning purposes – tests using saliva or cheek swabs are offered through HomePaternity, an at-home kit provider that processes your samples and sends them off for analysis. On the other hand, if legal acknowledgment is necessary, then a more accurate and reliable certified test must be performed in a hospital or clinic setting.
Paternity Testing While Pregnant
Paternity testing, while a woman is pregnant, is becoming increasingly common, as it can provide peace of mind to expectant parents. Performing the test early ensures that in the event that the paternity of the baby becomes an issue, legal steps can be taken quickly and easily. At most hospitals, chorionic villi sampling can provide a definitive answer in as little as 10-13 weeks into the pregnancy - this involves inserting a needle through either the abdomen or vagina region to draw out a small piece of the placenta from which large amounts of fetal DNA can be analyzed straight away.
Alternatively, taking a sample of the mother's blood with trace amounts of cell-free fetal DNA present for the examination, this too can provide results regarding paternity. This process is much less invasive than chorionic villi sampling however it may take longer to obtain accurate results due to smaller levels of fetal DNA present in each sample. With modern medical technology, prenatal paternity testing has never been easier and more accessible making early determination possible even before birth.
How Do Paternity Tests Work?
In the process of a paternity test, STR testing is used to determine the likelihood that someone is the child's father. STR stands for "short tandem repeat" and refers to long regions in the human genome that are composed of repeating segments of two-to-four letters each. Because these regions are prone to mutation, they vary widely in length from person to person, which means each individual has a distinctly unique combination of STR lengths. Thus, when both parent and child undergo this testing their shared DNA (half of which comes from the father) should provide 50% matching results.
To collect this data, PCR (polymerase chain reaction) is used on samples taken from each individual undergoing testing. This allows for the amplification of target DNA strands and detection with specialized technology. Once these differences are observed and compared between parent and child, an accuracy rate can be determined and experts can confirm or refute paternity with a high level of confidence.
Contact an Experienced Family Law Attorney in Texas
An experienced family law attorney in Harris County, Galveston County, Fort Bend County, Montgomery County, Brazoria County, Houston, Sugar Land, Missouri City, and Stafford, Texas at Thornton Esquire Law Group, PLLC, can help you explain and navigate the entire case process. Contact us today at www.thorntonesquirelawgroup.com for a free consultation.