Understanding Fault and No-Fault: What's the Difference?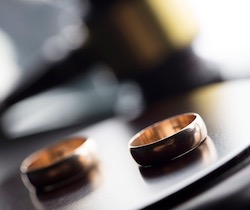 When it comes to getting a divorce, there are typically two options: fault and no fault. The difference between these two types of divorce can be significant, both in terms of the process and the outcome.
In a fault divorce, one party is claiming that the other party was at fault for the breakdown of the marriage. This could include grounds such as adultery, cruelty, abandonment, or a felony conviction, among others. The person filing for the divorce must provide evidence to support their claim, which can come in the form of witness testimony, circumstantial evidence, or other documentation.
On the other hand, in a no-fault divorce, neither party is claiming that the other was at fault. Instead, the couple simply agrees that they have irreconcilable differences and cannot continue their marriage. This type of divorce can be simpler and quicker than a fault divorce, as there is no need to prove who was to blame.
One important difference between fault and no-fault divorces is how property is divided. In a fault divorce, the court may consider the behavior of the parties in dividing property and awarding alimony or spousal support. For example, if one spouse was found to have committed adultery, the court may award a larger share of the marital property to the other spouse. In a no-fault divorce, however, the court will typically divide property according to community property laws, which means that each party is entitled to an equal share of the marital assets.
Another key difference is the time it takes to complete the divorce process. A fault divorce can be more complicated and time-consuming, as the parties must provide evidence to support their claims. This can mean that the divorce proceedings drag on for months or even years. In a no-fault divorce, however, the process can be much simpler and quicker, as there is no need to prove anyone was at fault.
Ultimately, whether you choose a fault or no-fault divorce will depend on the specific circumstances of your situation. If you believe your spouse was at fault for the breakdown of your marriage, a fault divorce may be the right choice for you. If you simply want to end your marriage and move on with your life, a no-fault divorce may be the better option. In either case, it's important to work with an experienced divorce attorney who can help guide you through the process and ensure that your rights are protected.
Request a Free Consultation
If you're considering a divorce, there are a lot of factors to take into account. You may be wondering about issues related to child custody, spousal support, and the division of assets. If you're feeling overwhelmed, it might be helpful to schedule a free consultation with a divorce attorney to get some clarity about the process.
During a free consultation, you'll get an opportunity to meet with an attorney and discuss your case. This meeting is designed to be an opportunity to ask questions and get some initial guidance. You'll have a chance to talk about the specific circumstances of your case, and the attorney can give you an idea of what to expect as you move forward.
One of the benefits of a free consultation is that you can get a sense of whether the attorney is a good fit for you. You may be working with this person for several months, so it's important to find someone you feel comfortable with. During the consultation, pay attention to how the attorney communicates with you. Do they listen carefully to your concerns? Are they able to explain things clearly? Do you feel like they're empathetic and understanding of your situation?
It's important to remember that a free consultation is not a commitment to hire an attorney. You should feel free to take some time to think things over before deciding how to proceed. However, if you do decide to work with an attorney, they can guide you through the process and help you achieve your goals.
In summary, if you're facing a divorce, requesting a free consultation with a divorce attorney can be a great way to get some guidance and clarity. Take advantage of this opportunity to discuss your case and determine whether the attorney is a good fit for you. With the right attorney by your side, you can navigate the divorce process with confidence and ease.
What to Expect After Filing for Divorce
Filing for divorce can be a stressful and emotional experience. Once you've taken that step, it's important to know what to expect in the coming weeks and months. Here are some things to keep in mind as you navigate the divorce process:
The other party will be served with divorce papers. After you file for divorce, the other party will be officially notified that you've initiated legal proceedings. They'll be given a copy of the divorce papers and will have a certain amount of time to respond.
Property division and spousal support will need to be addressed. One of the major issues that will need to be resolved during the divorce process is the division of property and debts. You'll also need to come to an agreement about spousal support, if applicable.
Child custody and support will be determined. If you have children, you'll need to come to an agreement about who will have custody and when. Child support will also need to be calculated based on each parent's income and the child's needs.
Court appearances may be necessary. Depending on your specific situation, you may need to appear in court for hearings or to finalize the divorce.
The divorce decree will be issued. Once all the details have been worked out and agreed upon, the court will issue a final divorce decree. This document will outline the specifics of the divorce, including property division and child custody arrangements.
While the divorce process can be complex and emotionally challenging, it's important to have the right support in your corner. A divorce attorney can guide you through the process, help you understand your options, and protect your interests. With the right help, you can move forward with confidence and start building a brighter future.
Talk to a Lawyer
An experienced divorce attorney in Harris County, Galveston County, Fort Bend County, Montgomery County, Brazoria County, Houston, Sugar Land, Missouri City, and Stafford, Texas at Thornton Esquire Law Group, PLLC, can provide guidance and offer advice throughout the entire process. Contact us today at www.thorntonesquirelawgroup.com for a free consultation.