Understanding Paternity in Texas: What You Need to Know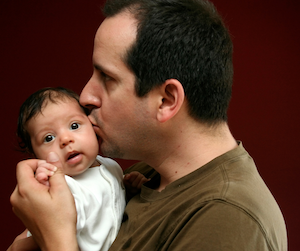 Paternity is the term used to refer to fatherhood, especially in a legal sense. In such cases, establishing paternity refers to the process of identifying a child's legal father and their associated rights and obligations as well as his responsibilities towards the child. A person may have an obvious biological father, however, paternity may only be established through certain court proceedings.
For married couples, establishing paternity is automatically assumed upon the formal recognition of marriage between the two parties involved.
The recording of the father's name on the birth certificate is dependent upon the establishment of legal paternity.
However, this can be challenged in court if it comes into question which further stresses the importance of figuring out who exactly that person might be for assurance purposes.
What is the Process for Determining Paternity in Texas?
If both the mother and father agree that he is the biological father of their child, then paternity can be established in Texas by signing an Acknowledgment of Paternity form.
To include the father's name on an already-issued birth certificate, the form must be signed either at the hospital after the birth of the child or mailed directly to the Vital Statistics Unit. A fee may apply in certain cases, with the amount varying depending on the specific circumstances. The Acknowledgment of Paternity forms can be obtained from various sources including local hospitals, registrars, attorneys general's offices, and other government units.
Involuntary paternity may also be established in Texas through a court order issued by a judge. This involves filing a suit with a court, which often entails genetic testing and other legal processes that require additional time and money to complete. Ultimately, it is up to both parents to decide whether establishing paternity is important to them and their child before deciding on either route of establishing paternity in Texas.
What are the Reasons for Establishing Paternity by Either Parent?
When establishing paternity, benefits extend to all parties involved: the mother, father, and child. For the child, having paternity established enables them to have a relationship with both parents, learn about their family history (including medical histories) and gain access to important medical insurance and other privileges. Having fathers formally recognized on birth certificates can also be beneficial for mothers in terms of gaining financial support for their children through government programs such as Social Security and Veterans benefits, as well as life insurance or inheritance opportunities down the line.
Paternity can be established either by voluntary acknowledgment of paternity or through a court order. For unmarried parents, it is highly recommended that paternity be established sooner rather than later both to ensure that the father's rights are protected and so that the child can enjoy all of the benefits associated with two loving parents. Once paternity has been established officially, fathers may then begin contributing financially and emotionally to the upbringing of their children while accessing important legal rights such as visitation privileges or even being able to make choices regarding their children's health care needs. Establishing paternity ensures that both mother and father are held legally responsible for the well-being of their child which can provide great stability for them upon growing up in a healthy family environment.
Contact an Experienced Family Law Attorney in Texas
An experienced family law attorney in Harris County, Galveston County, Fort Bend County, Montgomery County, Brazoria County, Houston, Sugar Land, Missouri City, and Stafford, Texas at Thornton Esquire Law Group, PLLC, can help you explain and navigate the entire case process. Contact us today at www.thorntonesquirelawgroup.com for a free consultation.