Understanding Personal Injury Claims: A Comprehensive Guide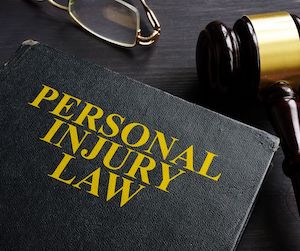 Personal injury claims, also known as personal injury lawsuits, are specialized court cases that individuals can pursue when they have sustained injuries due to the negligent or intentional acts of another party. When a person is hurt because of another person's fault they may be able to seek justice by filing a claim in civil court and going through proper channels. Whether you have been wrongfully injured due to medical negligence, such as a doctor not doing their job correctly, or an auto accident caused by a reckless driver, seeking compensation for your injuries through a personal injury claim can help redress any financial losses you may have suffered.
Knowing the basics of filing and participating in personal injury claims is incredibly important if you ever find yourself in this situation. Figuring out how to properly pursue the civil case can be daunting, from having to document evidence that shows wrongdoing on behalf of the other party to understand the relevant state laws and procedures. That is why it's important for anyone considering filing a personal injury claim to familiarize themselves with some important court how-tos beforehand.
Personal Injury Claim
Personal injury claims are an important tool for seeking justice when one has been physically injured due to the negligence of another person, business, or organization. If someone is hurt because of someone else's careless or reckless actions, they may have grounds to file a personal injury claim. In many cases, the injured party will pursue damages such as medical expenses, lost wages, pain and suffering, emotional distress, and sometimes property damage.
Common types of personal injury claims include automobile accidents, slip, and fall injuries that occur when someone fails to maintain their property in a safe manner, and illnesses caused by environmental exposures like dangerous chemicals. Depending on the nature of the incident and circumstances surrounding it, liability can be determined through either informal negotiation with the other person involved or by taking legal action. If necessary, a settlement may be reached between both parties or by filing a lawsuit in court if no agreement can be found outside of it.
Where can I get Help?
If you have suffered an injury and think it may entitle you to make a personal injury claim, or if you just need help finding the right type of attorney for your case, a lawyer referral service can be a great resource. This type of service is designed to connect people with the right lawyers for their particular situation, and these services usually charge only $20 for an initial 30-minute consultation. Once you've established your connection with the right lawyer, then further arrangements can be made as to how much they will charge for any additional work they do on behalf of your case. In addition, talking to multiple attorneys is always recommended in order to compare their approaches and get the best possible outcome.
What are the Necessary Steps for Preparing a Case?
It is essential to prepare for your case before taking it to court or an attorney. The best way to do this is to create a timeline of events that happened before, during, and after the incident occurred. Writing down all of the facts as soon as possible will ensure that the details are still fresh in your memory. Furthermore, be sure to update your timeline with more information if your injuries worsen or certain aspects of the accident change over time. This record can be invaluable when you communicate with insurance companies and attorneys. The most important thing when consulting different professionals is to remain completely honest about all aspects of the case.
This preparation will also help you gain better insight into your situation and have confidence in front of legal representatives by knowing exactly what happened. An extensive timeline not only includes dates and times but also witnesses' names and contact information, medical diagnosis reports, copies of documents related to your claim (such as police reports), photos or videos taken at the scene, any recordings from events associated with the case, notes from conversations or emails exchanged; anything you deem relevant should go onto this list so it can be easily referenced during settlement negotiations or court proceedings.