Understanding the Basics: Texas Divorce Laws Explained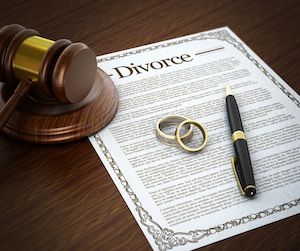 When a marriage isn't working anymore, it's a difficult and complex process to get divorced. Many legal and financial matters need to be addressed in order for the divorce proceedings to be successful. This is especially true when living in Texas since the state has its own laws regulating divorces that residents need to be aware of in order to do everything correctly.
The most important thing for anyone going through divorce proceedings in Texas is to understand their rights regarding child custody and visitation, asset division, spousal support arrangements, and other topics related to the process. It can also be beneficial to seek the help of a professional financial advisor during this time as they may provide insight into other important matters like taxes or retirement plans. Having an understanding of your financial goals post-divorce along with any potential changes that must occur can give you clarity on how best to proceed forward and make informed decisions.
This is a Guide on how to File for Divorce in Texas.
Divorce is a difficult process and understanding the rules for filing for divorce in Texas can be complicated.
Before initiating the divorce process, it is important to confirm eligibility for filing in Texas or consider other states based on personal circumstances.
In Texas, at least one spouse must have been a continuous resident of the state for at least six months and they must have been living in the same county they wish to file in for at least 90 days as well. Generally speaking, if this eligibility requirement is met, then residents of Texas can generally file for divorce in any county within the state.
If eligibility requirements are met and you wish to move forward with filing your divorce papers in Texas, it's important to know your local laws because there can sometimes be variations between counties regarding the required procedure and paperwork needed. It is also essential to make sure you are familiar with all applicable fees associated with submitting your documents and that you understand how long this process typically takes. Furthermore, it's usually best to consult a qualified family law attorney before attempting to do so by yourself just to ensure everything is done properly and quickly.
Grounds for Divorce in Texas
In Texas, no-fault divorces are legally recognized, meaning that the person filing for divorce does not have to present evidence of any wrongdoing by the other party.
Judges may take fault into consideration when determining property division in some cases. Therefore, if one is filing for a divorce in Texas, it is advantageous to include fault if possible. Legally recognized grounds for fault divorces in Texas include adultery, cruel treatment of one spouse by the other, abandonment of one spouse by the other for at least a year, incarceration of one spouse by the other for more than a year, confinement of one spouse to a mental hospital for more than three years and estrangement due to living apart from each other for at least three years.
Due to the fact that fault can be considered in Texas when making decisions regarding property division during divorce proceedings, it is important for those filing for divorce to be mindful of which grounds they choose so that their legal rights are upheld accordingly. It is best practice to work closely with an experienced attorney who will be able to ensure that all formalities relating to addressing and proving any grounds of fault are followed as expected under Texas state law.
This is a Guide About the Division of Assets During a Divorce in Texas.
When it comes to the divorce process in Texas, all assets that have been acquired or debts incurred during the course of the marriage are considered marital property and thus must be divided equally between both spouses. This means that the courts will try to fairly split whatever possessions or money they had accumulated while they were together. However, certain items may be seen as separate from this arrangement, such as any real estate owned prior to the marriage or gifts given exclusively to one spouse by a third party. Likewise, if one person can make a compelling case for any assets obtained during their marriage being their own, then it may be possible for an unequal distribution.
It is important for all parties involved in the divorce process in Texas to understand how assets are allocated during the proceedings so that everyone knows what to expect. By understanding this concept beforehand, both ex-spouses can avoid any unwelcome surprises and ensure their rights are protected and respected within their split. If one is able to ascertain ownership of certain things as individual property, then they may be able to receive a greater distribution should they split up with their significant other down in Texas.
Talk to a Lawyer
An experienced divorce lawyer in Harris County, Galveston County, Fort Bend County, Montgomery County, Brazoria County, Houston, Sugar Land, Missouri City, and Stafford, Texas at Thornton Esquire Law Group, PLLC, can help you with your divorce case. Contact us today at www.thorntonesquirelawgroup.com for a free consultation.