Understanding the Key Differences Between Child Custody and Co-Parenting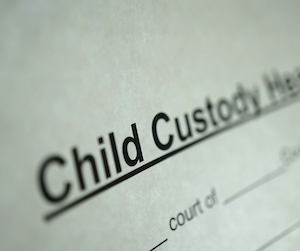 Child custody and co-parenting are two terms that are often used interchangeably when talking about divorce and parenting. However, they are actually two distinct concepts that have different implications for how parents share the responsibilities of raising their children after a divorce.
Child custody refers to the legal right to make decisions about a child's upbringing and well-being, as well as the physical care and control of the child. Typically, one parent will be granted primary physical custody, meaning that the child will live with them most of the time, while the other parent will have visitation rights and parenting time. Legal custody can also be shared or granted solely to one parent, giving them the right to make decisions about the child's education, healthcare, religion, and other important matters.
Co-parenting, on the other hand, is a parenting arrangement where both parents share the responsibilities and decisions related to their child's upbringing more equally. This often involves collaborative decision-making and respectful communication between both parents, as well as a willingness to compromise and work together to meet their child's needs.
The importance of understanding the different types of child custody cannot be overstated. For example, legal custody may be granted solely to one parent, which means that they will have the exclusive right to make decisions related to their child's upbringing. Conversely, joint legal custody involves both parents sharing the right to make these decisions.
Physical custody arrangements can be categorized as either joint or sole. In cases of sole physical custody, one parent assumes primary custody of the child while the other parent is granted parenting time. Joint physical custody refers to a situation where the child spends substantial periods of time with both parents.
In conclusion, while child custody and co-parenting are related concepts, they have different implications for the division of parenting responsibilities after a divorce. Understanding the different types of custody arrangements, including legal and physical custody, joint or sole custody, and co-parenting, can help parents make informed decisions that are in the best interests of their children.
Co-Parenting
Co-parenting is the act of two parents working together to raise a child, despite being separated or divorced. It involves sharing responsibilities, making major decisions, and collaborating on important issues related to the child's well-being. While co-parenting can have its challenges, research has shown that it is beneficial for children's emotional and mental health. In this article, we will explore the different aspects of child custody and highlight the importance of co-parenting for the growth and development of children.
What are 3 Types of Co-Parenting?
Co-parenting is an arrangement that allows both parents to participate in the decision-making process and care for their children after a divorce or separation. There are three main types of co-parenting, each with its unique characteristics, benefits, and drawbacks.
The three types are parallel parenting, conflicted co-parenting, and cooperative co-parenting.
1. Parallel Parenting
Parallel parenting is an arrangement where each parent is responsible for making decisions regarding the children's daily lives while limiting their interactions with each other. This type of co-parenting works best when parents struggle to communicate or have a high-conflict relationship. For instance, if the relationship between parents ended due to anger, resentment, or animosity, parallel parenting may be the best solution to avoid disagreement and conflict.
Parallel parenting allows children to maintain a more stable routine, which can prevent stress, anxiety, and emotional distress. However, it may limit children's access to both parents, and they might be confused about the different rules in each home.
2. Conflicted Co-Parenting
In conflicted co-parenting, parents have a low level of cooperation and communication, leading to frequent conflicts. They may have different parenting styles, values, or beliefs, making it hard to reach an agreement on how to raise their children. Conflicted co-parenting can have negative effects on children's emotional well-being as they may feel caught in the middle of their parent's arguments.
To make this arrangement the best for their children, co-parents in a conflicted co-parenting arrangement must focus on minimizing conflict, improving communication, and setting rules that are consistent across both homes. Establishing a co-parenting plan that outlines expectations and responsibilities can help reduce tension and improve cooperation.
3. Cooperative Co-Parenting
Cooperative co-parenting is an arrangement where parents work together to make decisions and share responsibility for raising their children. This type of co-parenting is ideal for parents who can communicate well and are committed to putting their children's needs first. In a cooperative co-parenting arrangement, parents create a consistent set of rules across both households, and they may share custody and visitation time.
Children benefit from cooperative co-parenting as it provides a stable environment with reduced conflict, making it easier for them to adjust to the new family dynamic. However, it requires a high level of cooperation, communication, and compromise between co-parents.
Overall, co-parenting can be challenging, but it is best for children's well-being after a separation or divorce. To create a successful co-parenting arrangement, co-parents should focus on creating a consistent routine, communicate effectively, and establish a workable parenting plan that best fits their unique situation.