Understanding the Legal Framework: The Biggest Factors in Child Custody Decisions in Texas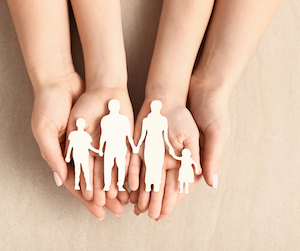 When it comes to making decisions about child custody in Texas, the court looks at several factors with the primary goal of determining what is in the best interests of the child(ren). This can mean different arrangements and living conditions, as well as who would be the best custodial parent. Important considerations include the mental and physical health of both parents, communication between each parent, and their ability to compromise on parenting issues. The court will also take into account any history of abuse, neglect or other difficult issues that could negatively affect a relationship between parent and child. Additionally, a judge will assess each party's willingness to foster a loving relationship between both parents and their child.
The child's individual needs are also key when deciding child custody matters; Texas family courts want to see how age, gender, education level, special needs or other circumstances influence the outcome of a particular case. It is important for parents involved in disputes over custody to take into consideration all these various factors so they can present their case from an informed standpoint when appearing before a judge. Ultimately, whatever arrangement is deemed most beneficial for both parties — but especially for the child — will likely be selected by judges after reviewing all relevant evidence related to each situation.
The Child's Needs and Development–Physical and Emotional
When determining custody arrangements, it is important to consider the needs and development of the child. An effective custodian should be able to provide for both physical and emotional needs. At a basic level, this means understanding their need for food, clothing, shelter, medical care, and dental care. Beyond these basics however, an effective custodian must also be able to provide opportunities for educational, intellectual, and social growth; such as enrolling them in a good school or providing them with activities requiring mental engagement or social interaction.
In addition to their physical needs being met, it is also important that the home they are raised in is safe and loving - close attention must be paid to the environment in which the child grows up. This includes considering issues such as family dynamics (are their arguments present) or emotional security (is there an element of stability)? As such, assessing who might best meet these expectations can prove challenging but it is necessary in order to ensure that whatever custodial arrangement is decided upon meets the child's fundamental physical and emotional needs alike.
The Wishes of the Child
When there is a parental dispute concerning custody, the wishes of the child are taken into consideration. According to the Texas Family Code, Section 153.009, this applies to children over twelve years of age. This ruling makes sure that young people's opinions are respected throughout their upbringing and it can be a powerful resource when considering what is best for the child.
The wishes of the child are especially important during disputes relating to custody decisions surrounding whom they want to live with (whether it be one parent or both) and which siblings they want to stay with. It is essential that each decision affecting children is made taking into account what will make them most comfortable and happy. Looking at whether the child favors being around one parent more than another or if they have strong convictions about wanting to live with certain siblings can certainly tip the scale when determining where the child should reside. Ultimately, by law, judges will consider a young person's opinion if they're older than twelve before making any final decision in regard to their future living situation.
Parenting Abilities
Parenting abilities encompass a wide variety of skills and traits, from traditional parenting basics such as discipline, education, and emotional support to more modern areas such as communication, understanding of the child's needs and development, and the ability to co-parent with civility. The court recognizes that it can be difficult for single or separated parents to provide that level of detail and nuance in their day-to-day parenting, and will take into account any efforts made by the parent in question.
When assessing a parent's abilities, a good grasp of the basics is essential; this may include setting boundaries with enforceable consequences, being able to screen various types of media consumption both at home and outside, having an understanding of how depth psychology works when dealing with kids' feelings, what type of education is needed for different age groups, etc.
On top of this, a determined effort must be made in understanding their child's developmental needs and being able to tailor appropriate responses accordingly. Engaging with caregivers involved in looking after them (i.e. grandparents or other family members) should also form part of their approach alongside open communications with teachers or care providers where applicable.
Contact an Experienced Family Law Attorney in Texas
An experienced family law attorney in Harris County, Galveston County, Fort Bend County, Montgomery County, Brazoria County, Houston, Sugar Land, Missouri City, and Stafford, Texas at Thornton Esquire Law Group, PLLC, can help you explain and navigate the entire case process. Contact us today at www.thorntonesquirelawgroup.com for a free consultation.