Understanding the Process: 3 Steps to File for Child Custody in Texas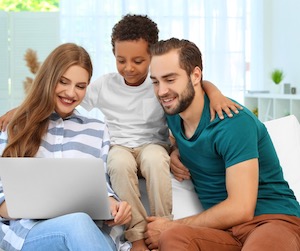 If you are in the midst of a child custody dispute in Texas, it is crucial to understand the process of filing for child custody and the steps involved. Navigating the legal system can be overwhelming, which is why it is advisable to seek the assistance of experienced family law attorneys who can guide you through the process. In this article, we will outline three important steps to follow when filing for child custody in Texas.
Step 1: Determine the Type of Custody
The first step in filing for child custody is to identify the specific type of custody you are interested in. In Texas, the two primary types of custody are physical custody, which involves determining the child's residence, and legal custody, which involves making decisions about the child's welfare.
Within physical custody, there are options such as sole custody and joint custody. Sole custody grants one parent primary physical custody of the child, while joint custody allows for equal or shared physical custody.
Legal custody can also be sole or joint, and it gives the parent the right to make important decisions concerning the child's education, healthcare, and extracurricular activities.
Step 2: Gather Supporting Documents
To file for child custody in Texas, it is crucial to gather all relevant documentation to support your case. This may include evidence of the child's best interests, such as medical records, school reports, and any other relevant documents that demonstrate your ability to provide for the child's physical and emotional well-being.
If allegations of domestic violence or abuse are involved, it is essential to collect any evidence that substantiates the claims. This can include police reports, medical records, or witness statements. It is crucial to consult with family law attorneys who can guide you on what specific documents are necessary for your case.
Step 3: File a Petition for Child Custody
The final step in filing for child custody in Texas is to officially file a petition with the court. The petition should outline your desired custody arrangement, including the type of custody sought and any specific visitation schedules or parenting plans.
Once the petition is filed, it is essential to serve the other party with a copy of the petition, following the proper legal procedures. They will then have an opportunity to respond and present their own case regarding custody.
Throughout this process, it is highly recommended to consult with experienced family law attorneys who specialize in child custody cases. They can provide you with legal advice, ensure that all necessary documentation is in order, and advocate for your rights, ensuring that your child's best interests are protected.
In conclusion, filing for child custody in Texas involves several essential steps. Determining the type of custody, gathering supporting documents, and filing a petition are key elements of the process. To navigate this legal process successfully, seeking the guidance of experienced family law attorneys is crucial to protecting your rights and achieving the best possible outcome for your child custody matter.
Contact an Experienced Family Law Attorney in Texas
An experienced family law attorney in Harris County, Galveston County, Fort Bend County, Montgomery County, Brazoria County, Houston, Sugar Land, Missouri City, and Stafford, Texas at Thornton Esquire Law Group, PLLC, can help you explain and navigate the entire case process. Contact us today at www.thorntonesquirelawgroup.com for a free consultation.