Understanding Your Rights: Can You Sue Uber or Lyft for Car Accident Injuries in Texas?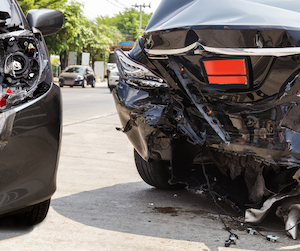 When it comes to car accidents involving rideshare companies like Uber or Lyft in the state of Texas, many individuals are left wondering if they have the right to sue these companies for injuries sustained in the accident. The answer to this question is not a simple yes or no, as it depends on various factors.
First and foremost, it's important to understand that rideshare drivers are considered independent contractors rather than employees of the rideshare companies. This classification can have a significant impact on the legal process when filing a personal injury claim. Instead of holding the rideshare company directly responsible, you may have to pursue a claim against the rideshare driver themselves.
One key aspect of pursuing a personal injury claim in a rideshare accident is insurance coverage. Rideshare companies are required by law to provide insurance coverage for their drivers. Uber and Lyft have insurance policies that cover their drivers for certain parts of the trip, depending on the stage of the ride. This typically includes when the driver is actively engaged in a trip and has a passenger in their vehicle.
If you are injured as a passenger during an active rideshare trip, you can typically seek compensation through the rideshare company's insurance policy. This can cover medical bills, property damage, and other related expenses. However, it is crucial to report the accident immediately to the rideshare company and obtain all necessary documentation to support your claim.
It's worth noting that if the rideshare driver is at fault for the accident, you may also be able to pursue a claim against their personal insurance policy. This can help ensure that you receive the full compensation you are entitled to.
In more complex cases, where there are multiple liable parties involved, such as another driver or a defective vehicle, determining who is responsible for your injuries can be more challenging. In such instances, it is wise to consult with an experienced rideshare accident attorney who can navigate the legal process on your behalf.
These skilled attorneys specialize in rideshare accident cases and can guide you through the complex legal procedures, ensuring your rights are protected. They will help you gather all the necessary evidence, including police reports, medical records, and witness statements, to build a strong case.
In conclusion, if you sustain injuries in a car accident involving Uber or Lyft in Texas, you may have the right to sue for compensation. The specific circumstances of the accident, insurance coverage, and the actions of the rideshare driver and other parties involved will all play a crucial role in determining the best course of action. To ensure the best possible outcome, it is advisable to consult with an experienced rideshare accident attorney who can fight for your rights and help you navigate the legal process.
The Insurance Policies of Uber and Lyft are Determined by the Driver's Status.
When it comes to insurance coverage for rideshare drivers, both Uber and Lyft have policies in place that vary depending on the status of the driver at the time of the accident. Understanding these policies is essential for anyone who may be involved in a rideshare accident.
When a driver is offline or the rideshare app is off, their personal auto insurance policy is in effect. In this stage, Uber and Lyft generally do not provide coverage for any accidents that may occur. It is crucial for rideshare drivers to have a personal insurance policy that covers them adequately during this time.
Once a driver turns on the rideshare app and is waiting for a ride request, both Uber and Lyft provide contingent liability coverage. This means that if the driver's personal insurance policy does not cover the accident, Uber and Lyft's insurance policies may kick in. This coverage typically includes liability for property damage and bodily injury, up to certain limits.
When a driver accepts a ride request and is en route to pick up a passenger or has a passenger in the vehicle, both Uber and Lyft provide primary liability coverage. This coverage is typically more comprehensive and includes coverage for property damage, bodily injury, and uninsured/underinsured motorist coverage.
It's important to note that while Uber and Lyft provide insurance coverage during these stages, there may still be gaps that could leave drivers and passengers vulnerable. For example, the coverage may not extend to certain situations, such as where the driver is driving under the influence or engaging in illegal activities.
In addition to liability coverage, both Uber and Lyft also have comprehensive collision coverage available for the driver's vehicle, but this coverage is optional and comes at an additional cost to the driver.
Understanding the insurance policies of rideshare companies like Uber and Lyft is crucial for both drivers and passengers. It is always wise to review your own insurance policies and consider additional coverage to ensure you are adequately protected in the event of an accident. Additionally, consulting with an experienced rideshare accident attorney can help clarify any concerns and guide you through the legal process should you need to file a claim.
Get Help from an Experienced Personal Injury Lawyer in Texas
An experienced personal injury lawyer in Harris County, Galveston County, Fort Bend County, Montgomery County, Brazoria County, Houston, Sugar Land, Missouri City, and Stafford, Texas at Thornton Esquire Law Group, PLLC will take over the case from the very beginning and make sure that you receive fair compensation for your injuries. A personal injury lawyer will help you recover medical expenses, lost wages, pain and suffering, and other losses due to the accident. Contact us today for a free consultation.