Understanding Your Rights: What To Do When Another Car Causes You To Crash In Texas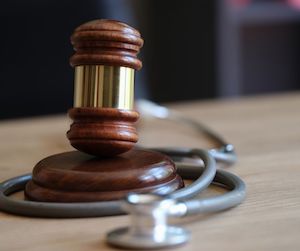 Being involved in a car crash is an extremely traumatic experience. In Texas, the number of crashes is shockingly high—more than 560,952 occurred in 2019 across the state. A number of these crashes were caused by reckless driving such as speeding or drunk driving; in 2019, 25,545 accidents resulted from drivers who were speeding and 17,751 had drivers whose impaired driving was to blame. If you have been involved in a similar accident, it's likely that the fault of the crash lies primarily with the other driver's recklessness.
But just because you have been injured by someone else's careless actions doesn't mean your story has to end there. Texas laws are in place that allow victims to sue any person who may be responsible for their injury or losses due to a car accident. By filing a personal injury lawsuit against the person responsible for your injuries and suffering, you can recover compensation for all of your expenses resulting from the accident—present or future. Knowing that justice can prevail even after going through a terrible experience like an auto accident can bring closure and help restore some sense of normalcy after experiencing unanticipated trauma and hardship.
What is the Protocol if one car Causes a Collision Involving Another car?
In a situation where you hit another car due to the careless driving of a third car, it is important to document the situation by obtaining contact information from any witnesses, as well as pictures of the cars and/or the scene. Taking this step can help prove that you were not responsible for the accident, and if applicable, provide evidence for insurance companies if any claim needs to be made. Additionally, consulting legal advice or a lawyer can prove helpful in these types of cases.
Contacting relevant authorities and reporting the incident is also recommended. Depending on the location in which you are driving, different laws may apply – but whichever they may be, following through after an accident is imperative in order to protect yourself and your interests in court. In some places, even certain types of damage may need to be reported officially to law enforcement before claims can even begin to be processed – contacting them will be immensely helpful if something like this happens.
Could you Provide an Explanation of What Constitutes a No-Contact Car Accident in Texas?
No contact car accidents in Texas can be particularly difficult to handle and process, as there is no direct evidence usually associated with standard crashes. A no-contact car accident occurs when a driver swerves into your lane or something similar to cause you to crash without them ever actually touching your vehicle. As a result, it's hard to prove the negligent party is liable for this type of incident since there wasn't any physical contact.
These accidents can also be labeled as "phantom drivers" since they often caused the accident and disappear before anyone gets a chance to speak with them or get their license plate number. In some cases, witnesses can help identify the other driver and increase the chances of getting compensation for damages. To make sure an insurance claim goes smoothly after a no-contact car accident, it's important that you keep all receipts collected from medical visits, repair bills, and more in case you need evidence in court.
Identifying Fault in a Car Accident Without Physical Contact.
In a no-contact car accident, proving liability can be challenging because there is no direct evidence of who was at fault. However, if you take the right steps, it's possible to prove liability and receive compensation for damages caused by the accident. The first step you should take when trying to prove liability in a no-contact crash is to contact your auto insurance provider and let them know what happened. Depending on what coverage your policy provides, you may very well have coverage for uninsured drivers that can help pay for the damages caused by the accident. Additionally, if you have access to surveillance footage or eyewitness accounts from the scene of the accident, this evidence can bolster your case with your insurance company and strengthen your claim of absolving yourself from any responsibility. With these documents in place, along with any additional information on the other driver's identity, it should be easier to prove that they are liable for causing the accident.
Even so, this process still isn't simple as insurance claims can be complex matters which require legal expertise and negotiation skills. In order to maximize the chances of a favorable outcome in such cases it is often mutually beneficial to consult an attorney experienced in proving liability in a no-contact accident situation.
What Happens if the Driver Responsible for the Accident Doesn't Stop?
If the at-fault driver doesn't stop after an accident, it can create a difficult situation for the victim. In Texas, victims of hit-and-run accidents will have to file an uninsured or underinsured claim in order to receive the compensation that they are owed. Without knowing the license plate of the car that caused the accident, it is virtually impossible to file a claim. That's why it is important to call 911 immediately following a crash and ask witnesses for their contact information in case you need them later on.
In addition, all insurance companies operating in Texas are legally obligated to offer certain insurance packages which provide coverage for victims in these circumstances. Therefore, by working with an experienced lawyer or injury advocate specializing in hit-and-run cases, you may be able to receive compensation from your own insurance company if the other driver cannot be identified. It is important to ensure that you have collected enough evidence to prove that another driver was at fault; without this proof, recovering compensation from your own provider becomes much more difficult.
Get Help from an Experienced Personal Injury Lawyer in Texas
An experienced personal injury lawyer in Harris County, Galveston County, Fort Bend County, Montgomery County, Brazoria County, Houston, Sugar Land, Missouri City, and Stafford, Texas at Thornton Esquire Law Group, PLLC will take over the case from the very beginning and make sure that you receive fair compensation for your injuries. A personal injury lawyer will help you recover medical expenses, lost wages, pain and suffering, and other losses due to the accident. Contact ustoday at www.thorntonesquirelawgroup.com for a free consultation.