What Can You Do When Your Child Doesn't Cooperate With Visitation?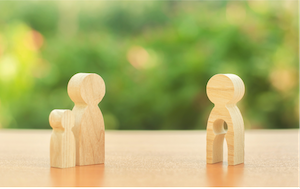 There are many explanations for why children do not want to spend time with their parents, ranging from minor reasons related to a child's personality and preferences to more serious problems such as parental neglect and abuse.
The child's age, household rules, personalities, parenting methods, or parental disputes are common causes of less enthusiasm for parenting. While a child may be responsive to other pressures in their life, such as problems faced by peers or in school, in some cases, there may be a problem of a significant relationship with one or both parents.
Maintaining solid relationships with your kids is hard enough when you confine yourself to doing a few visits. A parent must continue to fight for the court-granted child visitation rights. However, a parent should also avoid common mistakes that can get him or her into trouble.
Here are the things that a parent needs to do when your child doesn't cooperate with the visitation.
Notifying the Other Parent
Remember that skipping a child visitation with your co-parent can put you and your family in a legal bind. Your attorney will be the best person to turn to for legal advice when faced with this problem. If you use the calendar to keep track of parental times, you can create a journal entry to document changes to the normal parental schedule, such as missed visits.
Your details can explain the incident and document any changes to the plans, like where your child will spend the time instead of the scheduled visit.
Remember Your Role as a Parent
Listen carefully to your child's opinion, but remember that you are the decision-maker. Promote the fact that both you and your parents love your child and that they must spend time with each of you. Think also about your own behavior and how it might affect your child's reluctance to see the other parent.
Make Parenting Time Transitions as Smooth as Possible
Keep the conversation positive when you and your child speak about these visits, helping your child to look forward to that time instead of dread it. Let your child know you miss him but want him to spend time with the other parent. Keep transitions short, sweet, and calming. Whatever the reason your child refuses to spend time with the other parent, you need to manage the situation properly and fairly. It may take time to change your child's perspective, but try to stay optimistic about the situation.
To Conclude
When a child refuses to attend, it puts parents in a difficult position. Make sure you protect your child if there is any evidence that the other parent is abusing the child. However, it is equally important to protect yourself in such situations by documenting the facts and involving the child's other parent if the child refuses to participate. Also, while reading this article, seek advice from a family law attorney at Thornton Esquire Law Group if you have further questions about your case.