What Happens to Visitation Rights If You Can't Pay Child Support?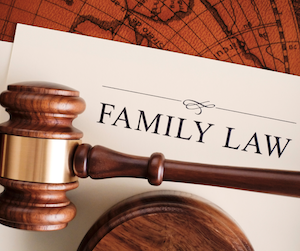 If you find yourself unable to pay child support, it is natural to feel overwhelmed by the potential consequences and wonder about the fate of your visitation rights. The relationship between child support and visitation rights can, indeed, be intertwined, but it is essential to understand that failing to pay child support does not automatically lead to a loss of visitation rights.
Child support and visitation rights are distinct legal matters that are handled separately by the court. While child support is intended to support the child financially, visitation rights are focused on ensuring the noncustodial parent has regular contact with their child. That being said, it is essential to understand that both child support and visitation rights are considered in the child's best interest.
If you are unable to pay child support due to financial hardships, it is crucial to take proactive steps to address the issue. Communication is key - reach out to the custodial parent or their attorney to discuss your financial situation openly and honestly. In some cases, you may be able to negotiate a temporary adjustment to your child support obligations until your financial situation stabilizes.
It is important to note that failing to pay child support can have legal and financial consequences. However, these consequences generally do not involve losing your visitation rights altogether. Instead, the court may take certain actions to enforce compliance with child support obligations.
The court may initiate various enforcement measures to collect overdue child support, such as wage garnishment, seizure of assets, and reporting the delinquency to credit agencies. These measures are intended to ensure that the child receives the financial support they need.
While visitation rights may not be automatically revoked due to non-payment of child support, it is possible for the custodial parent to file a motion with the court to request modifications. If the noncustodial parent consistently fails to meet their financial obligations, the custodial parent may argue that limiting visitation or imposing stricter supervision is necessary to protect the child's best interests.
If you are unable to pay child support or are facing difficulties, it is essential to consult with an experienced family law attorney. They can offer guidance on how to navigate the legal process and potentially seek modifications to your child support obligations. It is crucial to prioritize open and honest communication with both the custodial parent and the court to work towards a resolution that prioritizes the well-being and best interests of the child.
Remember, every case is unique, and the outcome can vary depending on the specific circumstances involved. Seeking legal advice and working towards a resolution is the best way to protect your visitation rights while addressing your financial struggles responsibly.
Contact an Experienced Family Law Attorney in Texas
An experienced family law attorney in Harris County, Galveston County, Fort Bend County, Montgomery County, Brazoria County, Houston, Sugar Land, Missouri City, and Stafford, Texas at Thornton Esquire Law Group, PLLC, can help you explain and navigate the entire case process. Contact us today for a free consultation.