What Is Considered Personal Injury in Texas?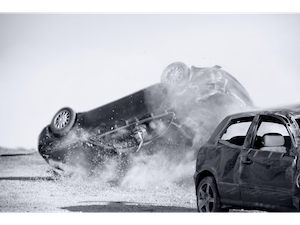 Personal injury refers to damages caused by someone else's negligence. This includes injuries such as medical bills, lost wages, and pain, and suffering, among others.
In the United States, there are several types of personal injury claims. These include:
Medical malpractice - When a doctor fails to meet the standard of care required for his or her profession.
Product liability - When a manufacturer or seller produces a defective product, knowing or having reason to know that it might cause harm.
Negligence - When one person causes another person physical damage due to careless or reckless behavior.
Breach of contract - When a person breaches a legal agreement, such as a lease or employment contract.
Wrongful death - When a third party dies because of another person's actions.
Accidents
Injuries are common occurrences in our society. In fact, about 2 million people sustain injuries every day in the United States alone. These accidents range from minor cuts and bruises to serious head trauma and even death. If you've ever been injured in an accident, it's important to know what steps to take next.
A personal injury lawyer in Harris County, Galveston County, Fort Bend County, Montgomery County, Brazoria County, Houston, Sugar Land, Missouri City, and Stafford, Texas at Thornton Esquire Law Group, PLLC, can help as a legal representation and help you to understand how to best proceed with your case. Contact us today at www.thorntonesquirelawgroup.com for a free consultation.
Experienced Injury Lawyers can help you file claims against negligent parties, such as car manufacturers, property owners, employers, and others whose carelessness caused your accident. Your Personal Injury Attorneys can also help negotiate settlements with insurance companies, and make sure that you receive fair compensation for your medical bills and lost wages.
Intentional Acts
Personal injury also includes intentional acts, or situations when a defendant purposely caused harm to a plaintiff or victim. These types of cases are typically referred to as "intentional torts." Intentional torts usually involve some type of physical contact or bodily injury. They can include assault, battery, false imprisonment, libel, slander, defamation, negligence, product liability, medical malpractice, and others.
An example of an intentional tort is sexual harassment. Sexual harassment occurs when someone intentionally makes unwanted advances toward you because he or she finds you attractive. Another example could be workplace bullying. This happens when someone deliberately harms you or takes advantage of you at work. In addition, intentional torts can include the intentional infliction of emotional distress. This happens when someone does something very extreme and outrageous that causes you severe emotional pain. For instance, it might happen if someone repeatedly follows you around town, harasses you, threatens you, or even tries to kill you.
Defective Products
Product liability is a type of legal claim where a plaintiff alleges that a manufacturer or seller is responsible for injuries caused by a defectively designed or manufactured product. A defective product case involves four elements:
There must be a legally recognized duty owed to the consumer;
The defendant must breach that duty;
The breach must cause damage to the plaintiff; and
The defendant must know about the defect or risk that existed.
If you are injured because of a defective product, you might be able to recover damages under a theory of strict liability or negligence. If you do not see much hope for recovery, there are still options. You could file a lawsuit against the manufacturer and seek compensation for lost wages, pain and suffering, and other economic losses. Or, you could sue the retailer who sold you the product.
Defamation
Personal injury isn't necessarily physical harm to someone's health or body. In fact, it could mean anything from emotional distress to loss of employment or financial damage. This type of harm is often referred to as "defamation," and it usually involves written or spoken statements about another person that are considered damaging and harmful.
The law protects people against defamatory statements. If you're hurt by something someone says about you, you might sue to recover damages. You'll want to talk to an attorney to find out how much money you can win.
Personal Injury Law In Texas City
In Texas, personal injury law establishes and governs statutes of limitation, damages, liability, the duty of care, and more, under Chapter 33 of the Civil Practice and Remedy Code. This section of the legal code defines how long you must file suit against another person following an accident or incident that causes bodily harm.
Two important aspects of Texas personal injury law include negligence and statute limitations. Negligence refers to whether someone else was legally responsible for causing damage to you. The statute of limitations refers to the amount of time you have to file a lawsuit against another person following an incident that caused bodily harm.
The most common types of personal injuries are medical malpractice, car accidents, slips and falls, dog bites, product liability, premises liability, and others.