What Makes a Strong Personal Injury Claim?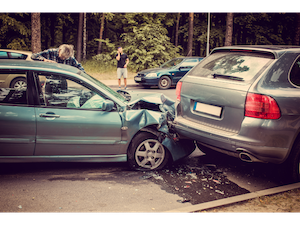 You've been injured in an auto accident. Now, what do you do? If you are like most people, you probably think about how much money it will take to pay medical bills, cover lost wages, and compensate you for pain and suffering. However, there is another important thing to consider: your legal rights. In fact, many people don't even know that they have the right to pursue compensation for injuries sustained in an automobile accident. This is because the law requires that victims prove negligence on behalf of the defendant. Negligence occurs when someone fails to act reasonably under the circumstances. For example, if a driver doesn't yield to pedestrians crossing the street, he or she could be found negligent.
The good news is that you can recover damages without proving negligence. Instead, you must show that the defendant owed you a duty of care. A duty of care arises out of a relationship between the plaintiff and the defendant. For instance, if you are walking across the street when an SUV strikes you, the driver owes you a duty of care because you are a pedestrian. When you sue the driver, you must prove that the driver breached his or her duty of care.
In addition, you must prove that your injuries resulted directly from the breach of duty. Your injuries must be foreseeable. Foreseeability exists where a reasonable person would anticipate harm occurring despite the exercise of due care. For example, if you are hit by a car while jaywalking, you might be able to recover damages even though no one intended to injure you.
If you are involved in an auto accident, you should consult with a lawyer immediately. An experienced attorney can review your case and advise you on whether you have a valid claim.
An experienced personal injury lawyer in Harris County, Galveston County, Fort Bend County, Montgomery County, Brazoria County, Houston, Sugar Land, Missouri City, and Stafford, Texas at Thornton Esquire Law Group, PLLC will take over the case from the very beginning and make sure that you receive fair compensation for your injuries. A personal injury lawyer will help you recover medical expenses, lost wages, pain, suffering, and other losses due to the accident. Contact us today at www.thorntonesquirelawgroup.com for a free consultation.
Injuries Build a Strong Personal Injury Claim
If you have been injured due to someone else's negligence, it is critical to understand that you have a strong case. You have a lot riding on your ability to prove that the person responsible for your injuries acted negligently. This is why a good lawyer will work hard to find evidence that proves your injuries were caused by someone else's actions.
The amount of money you receive depends on how severe your injuries are and whether you have lost income or incurred medical expenses. In addition to compensation for pain and suffering, there are many other types of damages that you could recover. For example, you might be entitled to reimbursement for medical costs, loss of earnings, and property damage.
Evidence and Witnesses Build a Strong Personal Injury Claim
Personal injury cases are often complicated because there are many factors involved. In addition to proving negligence, you must prove that someone else caused your injuries. This could include another driver, a defective product, or even a dangerous building. You'll need to show that the defendant had enough control over the situation to prevent it from happening.
You'll also want to document the facts surrounding the incident. Keep notes about what happened during the crash and where you were located at the time. If you're injured, take photos of the scene of the accident and your injuries. These images can help support your claim later.
Keep track of conversations with your doctor. Documenting everything that happens during your appointment helps you remember what was discussed and how it relates to your case.
Write down anything that occurs after the accident. Make note of any phone calls you make to insurance companies or lawyers. Your notes might reveal information that can help strengthen your case.