What Should I Know Before a Custody Trial in Texas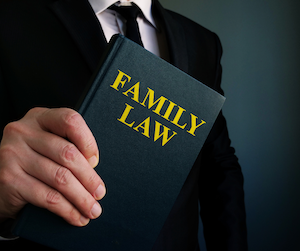 First and foremost, it is important to understand that both parents have certain rights when it comes to custody and visitation. Texas law recognizes the importance of maintaining a meaningful relationship between a child and both parents unless it is deemed contrary to the child's best interests. Therefore, it is crucial to be well-informed about your parental rights and the factors considered by the courts in determining custody arrangements.
To strengthen your case, gathering evidence is crucial. While your attorney can assist you in this process, it is often permissible to collect your own evidence, such as medical records, school records, and any other relevant documents that can help support your claims. However, it is vital to ensure that the evidence you collect is legally obtained and admissible in court. Your attorney can provide guidance on this matter and help you navigate any potential legal pitfalls.
Additionally, it is advisable to identify and enlist potential witnesses who can provide testimony in your favor. These witnesses can include family members, friends, teachers, or professionals involved in the child's life, such as doctors or therapists. However, it is important to exercise caution when approaching potential witnesses, making sure to respect their willingness or unwillingness to participate in the trial process.
During the trial, you may be required to engage in the discovery process, wherein both parties exchange information and evidence relevant to the case. This could include disclosures of financial information, potential witnesses, and any other relevant documents. It is crucial to comply with the discovery obligations outlined by the court to ensure a smooth trial process and avoid any potential legal consequences.
Moreover, throughout the trial, it is essential to maintain a professional and respectful demeanor. Remember that the court is focused on determining the best interests of the child, and your behavior during the trial can significantly impact the judge's perception of your parental capabilities.
In conclusion, if you are facing a custody trial in Texas, it is important to approach the situation with preparedness and caution. Consulting with an experienced family law attorney will provide you with the necessary legal advice and guidance to navigate the complex process of a custody trial successfully. By collecting relevant evidence, enlisting potential witnesses, and complying with the court's requirements, you can strengthen your case and strive for a positive outcome that puts your child's well-being first.
How the Trial Process Works
Filing the Petition: The trial process typically begins with one parent filing a petition for custody or modification of an existing custody order. This document outlines the desired custody arrangement and the reasons for seeking a change.
Serving the Petition: After filing the petition, it must be properly served to the other parent. This ensures that they are officially notified of the case and have an opportunity to respond.
Pre-trial Motions: Before the trial takes place, either parent can file pre-trial motions to address specific issues or disputes. These motions can include requests for temporary orders, requests for discovery (the exchange of information), or requests to exclude certain evidence.
Discovery: Discovery is a crucial part of the trial process. Both parents have the right to request information and evidence from each other to support their respective claims. This can include financial records, documents, interrogatories (formal questions), requests for admissions, and requests for the production of documents.

Pre-trial Conference: Prior to the trial, the court may schedule a pre-trial conference to discuss any outstanding issues, streamline the trial process, or encourage settlement discussions. This conference is an opportunity for both parties to negotiate and potentially resolve some or all of their disagreements.

If the case does not settle, it goes to trial. Both parents present their arguments, evidence, and witnesses. The judge listens to both sides, considers the evidence, and makes a decision based on the child's best interests.

Judgment and Orders: After the trial, the judge will issue a judgment and orders outlining the custody arrangement and any additional orders regarding visitation, child support, or other relevant issues. It is crucial to comply with these orders to ensure a smooth post-trial process.
Contact an Experienced Family Law Attorney in Texas
An experienced family law attorney in Harris County, Galveston County, Fort Bend County, Montgomery County, Brazoria County, Houston, Sugar Land, Missouri City, and Stafford, Texas at Thornton Esquire Law Group, PLLC, can help you explain and navigate the entire case process. Contact us today for a free consultation.