What to Look for When Hiring a Personal Injury Lawyer in Texas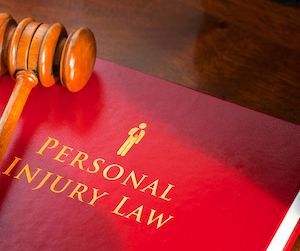 When you're considering hiring a personal injury lawyer in the Dallas area, it's important to do your research. You want to find an attorney who will work hard and fight for your best interests. Unfortunately, there are many attorneys that focus solely on quick settlement cases rather than taking the time to fight for the maximum compensation possible. Additionally, some lawyers simply take too many cases at once and don't treat their clients adequately due to the large number of cases they are handling.
To ensure you hire an excellent personal injury attorney, be sure that you look into their experience, ask questions about their knowledge in this specific field of law, and assess their reputation. Additionally, read any reviews online or ask around people in your social circle who have had successful cases with said lawyer. This guide has all the important information to help make informed decisions when it comes to finding the perfect fit for you to handle your case or claim.
Identify the Nature of Your Personal Injury Case.
When it comes to personal injury, it's important to first determine what type of claim you have. Personal injury encompasses a wide variety of civil lawsuits filed against people or entities that fail to use reasonable care and precautions. Depending on the mechanism of injury and your specific situation, certain types of attorneys are more appropriate than others. For example, if someone is injured as a result of a dog bite, they would need to find a personal injury attorney experienced in that practice area. On the other hand, if someone were injured due to medical malpractice suffered at the hands of a negligent surgeon, they would need to retain an attorney with extensive experience in that field.
Hiring the wrong type of attorney for your personal injury claim can be extremely costly and lead to an undesirable outcome. As such, it's absolutely essential to take time to accurately determine the type of personal injury claim you have before taking any further steps. Doing so will save both time and money in the long run by ensuring that you're working with an attorney who is familiar with your case from start to finish and is knowledgeable about every aspect involved in your individual case.
Find Attorneys Specializing in Personal Injury Law Within Your Local Region.
The best way to find a personal injury attorney in your local area is by doing an online search for "personal injury lawyer ." This will generate a list of lawyers who are close enough to take on your case. Because each state has its own set of laws governing personal injury cases, it is important to select an attorney who understands the statutes and court regulations of your jurisdiction. Knowing the ins and outs of these rules can have huge implications on the strength of your claim.
In Texas, there are particular municipalities that provide protection from certain liabilities, such as those concerning defective products or medical malpractice in hospitals. Additionally, each county can have its own set of rules and procedures for handling lawsuits — something that a non-local attorney may be unfamiliar with. It is imperative that you choose an experienced personal injury lawyer who not only knows the applicable laws but also any localized regulations that could affect your case in court.
It's Important to Ensure That the Attorney has Expertise in Personal Injury Law.
When an individual is unfortunate enough to have suffered a personal injury, they may be faced with the prospect of finding legal representation in order to get fair compensation. Therefore, it is critical to choose a lawyer that specializes specifically in personal injury law and understands the complex process of gathering evidence, fighting for settlement terms, and representing their client's best interests in court.
Personal injury attorneys hone in on dealing with cases containing traumatic events such as car accidents, slip-and-fall mishaps, medical malpractice, and more; whereas criminal defense lawyers focus on defending people who are facing criminal charges. An experienced personal injury attorney knows how to evaluate potential damages associated with a case and make sure their client receives the proper compensation for medical expenses, lost wages, or emotional distress due to the incident. Additionally, they team up with other professionals like medical experts or life care planners when necessary depending on the type of claim situation or extent of injuries or disabilities sustained by their clients. By enlisting these professionals' help, they can build strong argumentative strategies while avoiding costly mistakes that could be detrimental in negotiations and settlements.
Ask About Trial Experience
Having the right attorney for your injury claim should be a priority so you can ensure that your rights are fully protected. One way to evaluate an attorney's qualifications is to ask about their legal trial experience. Although the majority of injury claims are settled out of court, it is still important to select a lawyer who has a successful track record with courtroom cases.
An experienced attorney can use expert witnesses to strengthen your legal claim and give additional credibility to any facts you present in your case. For instance, experts such as economists may be called by the plaintiff's lawyer to calculate the claimant's lost wages and associated economic damages, if needed before or during suit. This expertise can help increase settlement amounts and maximize results in cases going all the way through trial. Therefore, it is essential that you inquire about any past trial experience before hiring an injury lawyer for your case.
Get Help From an Experienced Personal Injury Lawyer in Texas
An experienced personal injury lawyer in Harris County, Galveston County, Fort Bend County, Montgomery County, Brazoria County, Houston, Sugar Land, Missouri City, and Stafford, Texas at Thornton Esquire Law Group, PLLC will take over the case from the very beginning and make sure that you receive fair compensation for your injuries. A personal injury lawyer will help you recover medical expenses, lost wages, pain and suffering, and other losses due to the accident.Contact us today at www.thorntonesquirelawgroup.com for a free consultation.