Why Rideshare Accidents Happen: A Look at the Common Causes in Texas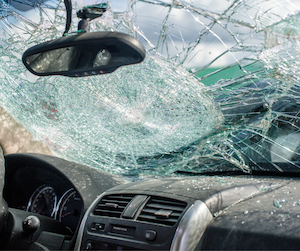 Rideshare services have become increasingly popular in Texas, offering convenient transportation options for residents and visitors alike. However, like any mode of transportation, rideshare accidents can and do occur. Understanding the common causes of these accidents is crucial for both rideshare drivers and passengers to stay safe on the road.
Distracted driving: A common cause of rideshare accidents in Texas. Rideshare drivers may use their phones for GPS directions or engage in conversation with passengers. These distractions can lead to a loss of focus on the road, resulting in accidents and injuries.
Fatigue: Rideshare drivers often work long hours to maximize their earnings. Unfortunately, this can lead to driver fatigue, increasing the risk of accidents. Fatigued drivers have slower reaction times and may even fall asleep at the wheel, putting both themselves and their passengers in danger.
Reckless Driving: Some rideshare drivers may exhibit reckless driving behaviors, such as speeding, tailgating, or running red lights, in an attempt to get to their destination more quickly. Reckless driving is a major cause of accidents in general and can result in severe injuries and property damage.
Inadequate Vehicle Maintenance: Rideshare drivers are responsible for ensuring their vehicles are safe and properly maintained. However, some drivers may neglect regular vehicle maintenance, such as checking tire pressure, brake function, or fluid levels. These maintenance issues can lead to accidents, especially in adverse weather conditions.
Other Negligent Drivers: While rideshare drivers can be at fault for accidents, other negligent drivers on the road can also cause rideshare accidents in Texas. This includes drivers who fail to yield, change lanes without signaling, or are under the influence of drugs or alcohol. These negligent actions can result in serious collisions and injuries.
When a rideshare accident occurs in Texas, it is essential to seek immediate medical attention and contact a personal injury attorney with experience in handling rideshare accidents. These skilled attorneys can help victims navigate the complex legal process and pursue fair compensation for their injuries, medical bills, and property damage.
In conclusion, rideshare accidents in Texas can have various causes, including distracted driving, fatigue, reckless driving, inadequate vehicle maintenance, and negligence of other drivers on the road. Recognizing these common causes is crucial for staying safe as a rideshare driver or passenger. Additionally, seeking the assistance of experienced rideshare accident attorneys can ensure accident victims receive the fair compensation they deserve.
What Factors Should be Considered When Determining Liability for Injuries in a Rideshare Accident?
After being involved in a rideshare accident in Texas, determining liability can be a complex process. In order to understand who is responsible for your injuries and other damages, it is important to consider several factors.
First and foremost, it's essential to establish whether the rideshare driver was at fault for the accident. Factors such as distracted driving, reckless behavior, or other negligent actions on the part of the driver can contribute to the accident. If it is determined that the rideshare driver's actions directly caused the accident, they may be held responsible for your injuries.
However, it's also important to recognize that rideshare drivers are considered independent contractors rather than employees of the rideshare company. This means that the rideshare company may not be directly liable for the driver's actions. Instead, they may try to argue that the driver is solely responsible for any damages that occur during their trips.
Rideshare companies provide liability coverage that is activated when the driver is using the rideshare app and transporting passengers. This coverage is designed to offer compensation for injuries and property damage in case of an accident. However, the scope of coverage may differ based on the specific accident circumstances.
To determine whether the rideshare company may be liable for your injuries, it is crucial to evaluate the driver's status at the time of the accident. If the driver was logged into the rideshare app and had accepted a ride or was transporting a passenger, the rideshare company's liability coverage should apply. However, if the driver was not actively engaged in rideshare activities, their personal insurance policy may be the primary source of coverage.
It is important to note that rideshare companies can be held liable in certain situations. For example, if the accident occurred due to a defect in the rideshare vehicle's maintenance or if the company failed to properly screen or train its drivers, the rideshare company may bear responsibility for the accident.
To navigate the complexities of determining liability after a rideshare accident, seeking the guidance of an experienced rideshare accident attorney is crucial. These attorneys have extensive knowledge of rideshare laws and regulations in Texas and can evaluate your case to identify the responsible party. They can help gather evidence, negotiate with insurance companies, and advocate for fair compensation on your behalf.
Remember, determining liability in rideshare accidents can be challenging, but a skilled attorney can help ensure that you receive the compensation you deserve for your injuries, medical bills, and property damage. Don't hesitate to reach out to a rideshare accident attorney to protect your rights and seek the justice you deserve.
Rideshare Technology Plays a Significant Role in Various Forms of Transportation in Texas.
Rideshare technology has revolutionized the transportation industry, providing convenient and efficient ways for people to get around. While rideshare services like Uber and Lyft initially gained popularity for their passenger transportation services, they have since expanded to support more than just getting people from point A to point B in Texas.
One area where rideshare technology has had a significant impact is in the delivery and courier industry. With platforms like Uber Eats and DoorDash, rideshare drivers can now also deliver food, groceries, and other goods to people's doorsteps. This has not only created additional earning opportunities for rideshare drivers but has also provided a convenient and reliable service for consumers.
Moreover, rideshare technology has also extended its support to healthcare services in Texas. In recent years, there has been a rise in rideshare companies partnering with healthcare providers to offer non-emergency medical transportation services. This has proven to be a game-changer for individuals who have difficulty accessing reliable transportation for medical appointments or treatments. Through these partnerships, rideshare drivers can safely transport patients to and from hospitals, clinics, and specialized care centers.
Additionally, rideshare technology has lent a helping hand to communities in need during times of crisis. During natural disasters or emergencies, rideshare companies have often stepped up to offer their services to assist in evacuation efforts or provide transportation to emergency shelters. Rideshare drivers have played a crucial role in ensuring the safety and well-being of individuals affected by these unfortunate events.
Furthermore, rideshare technology has also been utilized in Texas for corporate travel and event transportation. Businesses and organizations can now easily arrange rides for their employees, guests, or conference attendees, ensuring they reach their destinations efficiently and hassle-free. This has simplified the logistics of managing transportation for large groups, allowing event organizers to focus on other aspects of their events.
In conclusion, rideshare technology has expanded beyond passenger transportation in Texas and has been utilized for delivery services, healthcare transportation, community support during emergencies, and corporate travel, showcasing its versatility and value. As rideshare technology continues to evolve, we can expect further innovations and enhancements that will benefit various industries and communities.
Get Help from an Experienced Personal Injury Lawyer in Texas
An experienced personal injury lawyer in Harris County, Galveston County, Fort Bend County, Montgomery County, Brazoria County, Houston, Sugar Land, Missouri City, and Stafford, Texas at Thornton Esquire Law Group, PLLC will take over the case from the very beginning and make sure that you receive fair compensation for your injuries. A personal injury lawyer will help you recover medical expenses, lost wages, pain and suffering, and other losses due to the accident. Contact us today for a free consultation.