Why Two Parents Matter: The Importance of Co-Parenting in Child Custody Cases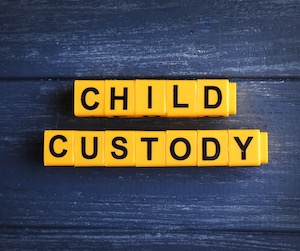 When it comes to child custody cases, the well-being of the child should be the utmost priority. Recognizing the importance of both parents in a child's life is crucial, as studies have consistently shown that the involvement of both parents contributes to the overall development and happiness of the child. In this article, we will explore the significance of co-parenting and why two parents matter in custody arrangements.
1. Emotional and Psychological Stability:
Children benefit greatly from having an ongoing and meaningful relationship with both parents. Each parent brings a unique set of qualities, perspectives, and experiences that can positively shape a child's emotional and psychological well-being. Having two parents who are actively involved in their lives can provide the stability, consistency, and emotional support that help children navigate the challenges of growing up.
2. Balanced Influence and Role Modeling:
Both parents play essential roles in shaping children's values, behaviors, and beliefs. Each parent brings their own strengths, skills, and capabilities to the parenting equation. A child benefit from the diverse perspectives they receive by having access to both parents, helping them develop a well-rounded understanding of the world. The presence of both parents also provides children with different role models, allowing them to learn and understand gender roles, independence, empathy, and other important life lessons.
3. Shared Decision-Making and Diverse Experiences:
Co-parenting facilitates shared decision-making, with the aim of making choices in the best interest of the child. Having input from both parents when it comes to important decisions, such as medical care, education, extracurricular activities, and religious upbringing, can ensure that the child's needs are met comprehensively and holistically. Moreover, the diverse experiences and perspectives of both parents can provide a broader range of opportunities and exposures for the child, contributing to their personal growth and development.
4. Enhanced Support System:
Co-parenting allows for a built-in support system for the child, even if the parents are separated or divorced. When both parents are actively involved, the child benefits from a larger network of emotional, physical, and financial support. This can help alleviate stress and provide the child with a sense of security, knowing that they have a network of caring adults who have their best interests at heart.
Child custody cases should prioritize the well-being and best interests of the child. Recognizing the importance of two parents in a child's life is key to ensuring their emotional, psychological, and overall development. Co-parenting, with its emphasis on shared responsibilities, decision-making, and mutual support, offers children the opportunity to thrive in a nurturing and stable environment. It is important for parents to work together to create a co-parenting plan that fosters a healthy and fulfilling relationship for their child's long-term happiness and success.
Contact an Experienced Family Law Attorney in Texas
An experienced family law attorney in Harris County, Galveston County, Fort Bend County, Montgomery County, Brazoria County, Houston, Sugar Land, Missouri City, and Stafford, Texas at Thornton Esquire Law Group, PLLC, can help you explain and navigate the entire case process. Contact us today at www.thorntonesquirelawgroup.com for a free consultation.